The MacPhun team Announces Luminar for Mac
Click the image below to learn more and you can enter your email address to stay up to date about the Luminar news from the great folks at MacPhun. They make the best photo software for the Mac and I'm sure it will be another great addition to their product line.
So check it out now, there's no harm in just finding out if it might be for you as it cost you nothing just to find out.
Luminar pre-order starts on the 2nd of November. And the launch is scheduled for November 17. If you own a Macphun app for Mac, you'll pay only $49 to get Luminar & exclusive bonuses. For new users (who don't own any product by Macphun) the price will be very compelling as well – just $59.
You'll love the bonuses. Everyone, who pre-orders Luminar will get the Macphun exclusive video series, called "Photography Essentials", as well as the Marketing Guide for Photographers from Will Burrard-Lucas, award-winning wildlife photographer.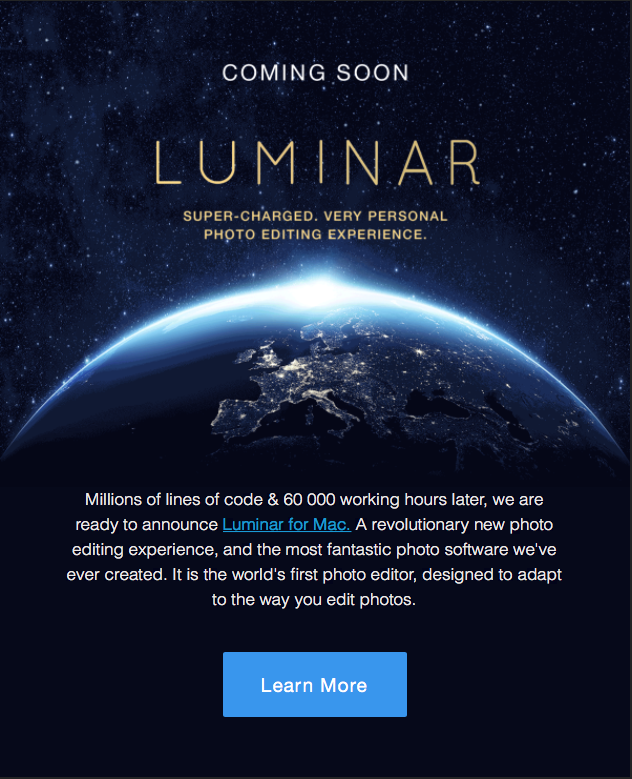 Check back here in a few weeks as I will have more details and a demo of this new product.
#MacPhun #Luminar #announcement #Photoeditor
---